The League of Willful Cancer Fighters
Giving for Tomorrow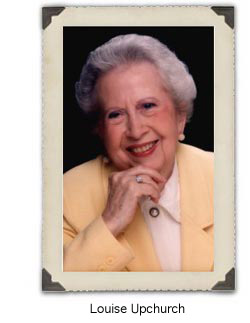 Louise Upchurch could have been described as "the epitome of a genteel southern lady," according to her nephew, Tony. Although she and her husband had no children, Louise had three nieces and four nephews that lived near her in North Carolina. Family was a very important part of Louise's life. After her husband passed, Louise lived in the same condominium complex as her younger sister, Frances. They were very close. At the end of Louise's life, Frances, who is 86, made sure her sister was comfortable.
Tony remembers Louise being concerned throughout her life about good nutrition. She would cook wonderful meals for family and friends. She was an active lady who enjoyed traveling and gardening. She also worked outside the home, when many women chose to stay at home. Her career as a secretary lasted 48 years.
Even during the worst times, Tony remembers Louise enjoying life. She was diagnosed at various times with pancreatits, breast cancer, and a form of cancer that affected her eye; but she survived them all. Tony knew his Aunt Louise desired to contribute to an organization working to prevent cancer. Sadly, Louise passed away recently. Through her will, she left a bequest to the American Institute for Cancer Research.
AICR would like to honor Louise Upchurch for her spirit of generosity and her intention to help others whose lives are affected by cancer. Tony said, "My aunt was not interested in the limelight, but this article is a fitting tribute to her dedication to the community." Thank you, Tony, for sharing Louise's wonderful story with us.
About The League of Willful Cancer Fighters
The League was established for our supporters who remembered AICR with a future gift.
Members of the League have included AICR in their will, named us as a beneficiary in a charitable remainder trust, named AICR as the owner or beneficiary of a life insurance policy, or made a gift to our charitable gift annuity program.
Individuals who support the Institute through a planned gift automatically become members of The League of Willful Cancer Fighters and receive a special membership certificate.



Sign up Be sure to check this site each month for new planning ideas. If you would like to receive our Personal Planning Ideas by e-mail each month, please click here.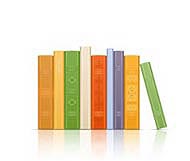 AICR's OFFICE OF
GIFT PLANNING
We are ready to work with you or your financial advisor. Our staff can provide detailed information about the various types of planned gifts, and will work with you to help create the planned gift that works for you.
To reach an AICR Gift Planning staff person, send an e-mail to gifts@aicr.org or call:

1-800-843-8114
9 a.m. to 5 p.m. ET, Monday to Friday